Love in an Alpine Paradise
Weddings
Is there anything more beautiful than a wedding to declare your eternal love? The idyllic nature and our superior services allow us to organise enchanting events that create unforgettable memories of the most wonderful day of your life.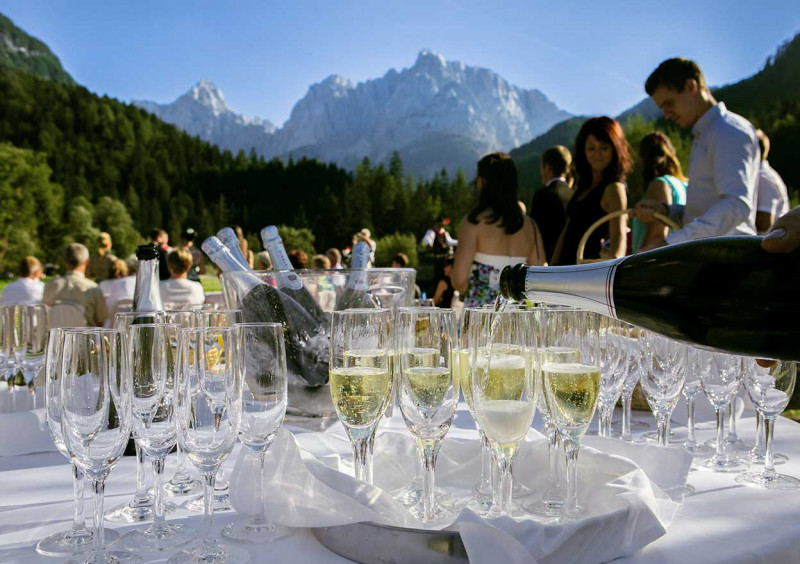 A Wedding Overlooking the Mountains
A Dream Event
At the Hit Alpinea Kranjska Gora hotels, we make sure that your wedding remains a lasting memory for you and your guests. Our hotels, located in the centre of Kranjska Gora, will greet you with a cosy, welcoming atmosphere and helpful staff.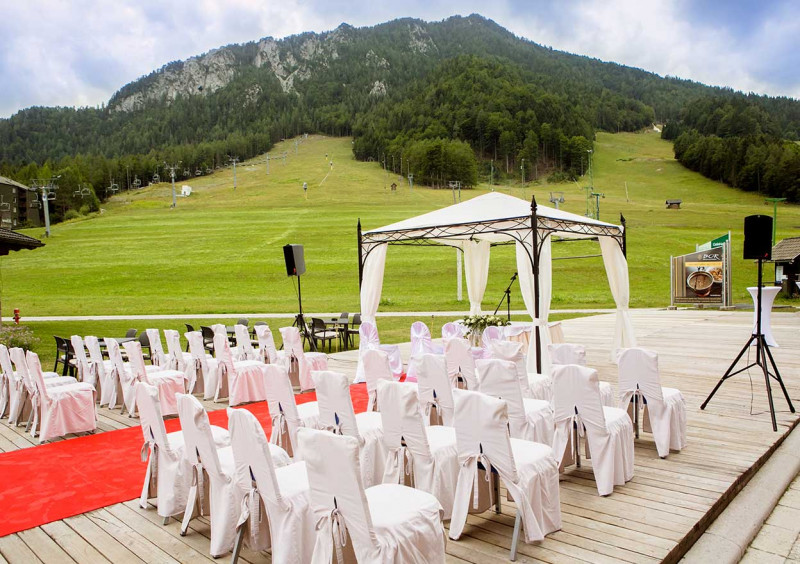 Outdoor and Indoor Weddings
Imagine your dream wedding. No matter what you envision – be it a spectacularly decorated hall with ambient lighting or an outdoor ceremony with a backdrop of the mountain landscape – we can fulfil all your wishes. We organise both outdoor and indoor weddings, depending on the season and your wishes.
Outdoor location options:
the terrace behind the Ramada Resort Kranjska Gora
the lawn at the Kompas Hotel
at lake Jasna
a location of your choice
Halls:
the oval conference hall at the Ramada Resort
the multi-purpose hall at the Kompas Hotel