Kekec's Adventures 2023
For families
The boy called Kekec is the most popular Slovenian fictional character and hero known to children and adults from books and films. The mischievous Kekec lives in harmony with nature in the Slovenian mountains, where he is faced with all sorts of situations, handling them with bravery and resourcefulness. The friendly little shepherd always comes up with clever ideas and children enjoy his company thanks to his positive attitude.

Make sure your children will have an enjoyable holiday by choosing a holiday programme that includes a variety of interesting activities. Kekec's adventures include guided tours, creative workshops, a mini disco, a cinema night, cooking and much more. The children will even get to meet Kekec himself!
Valid till 02. 04. - 23. 11. 2023
3x half board for two people in a standard room (bed and breakfast, dinner at one of the Hit Alpinea hotels)
free admission to the Korona Casino / Larix Casino
30% discount on the sauna admission fee
a voucher in the amount of € 10 to be used for services at the Planica Nordic Centre (for adults)
admission to the Aqua Larix water park or the Kompas Relaxation Centre pool
entertainment activities (as per the programme): https://www.hit-alpinea.si/en/hotel-animation/
free internet use (Wi-Fi)
free private parking at the front of the hotel (subject to availability)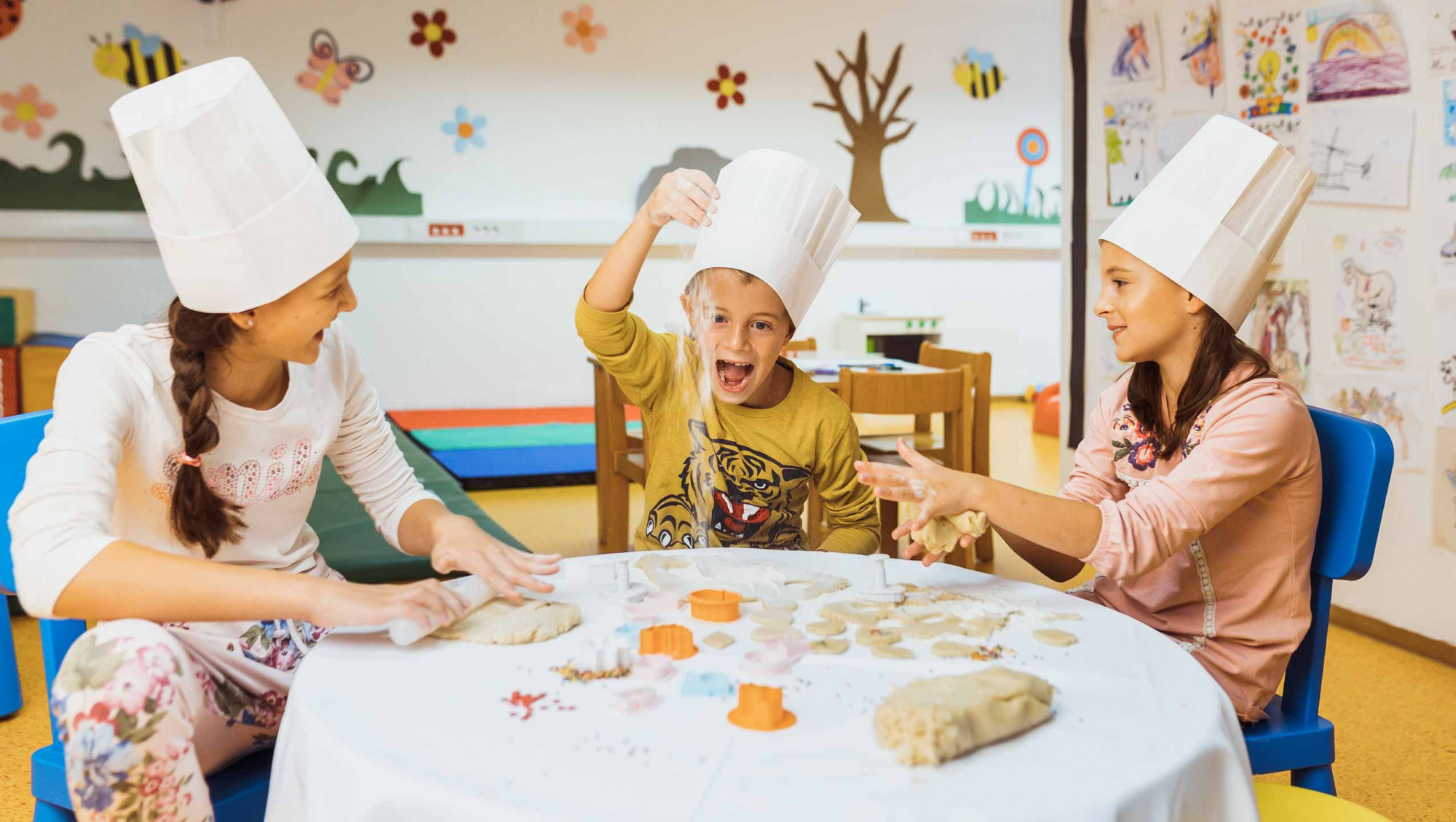 Select accommodation
Ramada Resort Kranjska Gora ****
Ramada Hotel & Suites Kranjska Gora ****
SPECIAL DISCOUNTS FOR CHILDREN:
In additional bed in double room with

2 adults
1st child up to

12 years free of charge

2nd child up to 6 years on additional bed: 20,00 EUR per day
2nd child from

6 to 12 years - 30% discount

Baby cot: 8,00 EUR per day
In a double room

with one adult

:
Children up to

6 years

free of charge

, adult pays the price of single room

Children from 6

to 12

year

: 30% discount
3rd adult person in a room:
Supplements:
Tourist tax, registration, and insurance: adults 3,00 € per person per day, children aged 7 to 18 years - 1,50 € per person per day
Use of a double room as a single room: 30,00 EUR per room per day
Supplement for additional meal (lunch): 16 EUR per person per day, children aged 6 to 12 years – 8,00 EUR.
Upgrade: 20,00 EUR per room per day
Baby cot: 8,00 EUR per day
Extra charge for pets (pets allowed in Hotel Kompas): 15,00 EUR per day (please book in advance)
The price for additional day includes accommodation on a halfboard basis only.
Deduction for bed and breakfast: 2,00 EUR per person per day.
Cancellation policy:
Reservations need to be insured with a 50% advance payment on our bank account or guaranteed with a credit card (type, owner, number, and validity). The rest of the payment is payable at the reception.
Up to 5 days prior to arrival: no cancellation costt
Less than 5 days prior to arrival: 50% cancellation fee
No show: 100% cancellation fee