Welcome and Bon Appétit!
Explore and taste
An important part of the Kranjska Gora experience is also the culinary adventures, encompassing local Gorenjska specialties, popular dishes from world cuisines, quick-preparation meals, and sweet delights. Our restaurants, inns, and cafés are waiting to warmly welcome you and indulge your taste buds.
Hotel restaurants
Visit Us!
In the pleasant ambiance of our hotel restaurants, even those who are not staying in our hotels are welcome to enjoy good and luxurious dining. Self-service restaurants offer a rich selection for all tastes and moods.
Bon appétit!
Opening hours:
Breakfast: from 7:00 to 10:00 AM
Lunch: from 12:00 to 2:00 PM
Dinner: from 7:00 to 9:00 PM
*Breakfast, lunch, and dinner are possible by prior reservation only.
** Lunch and dinner are available in one of the Hit Alpinea hotels.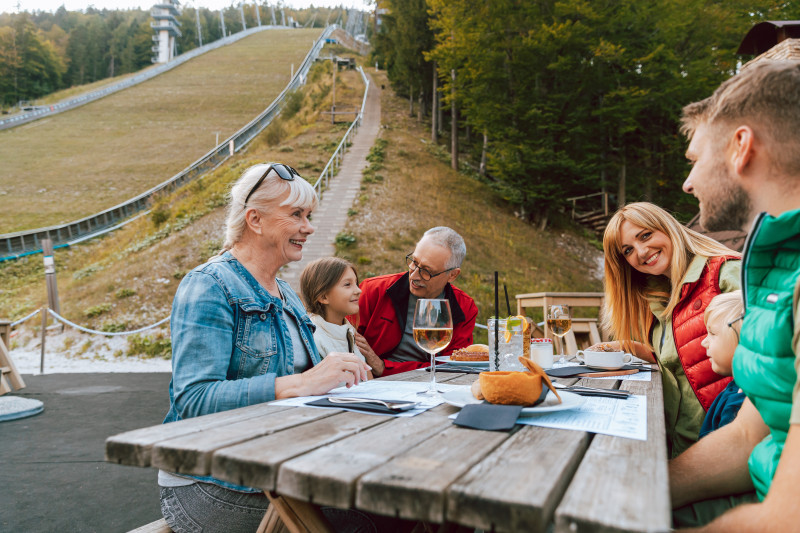 Restaurant Kavka
Fine Cuisine at the Kavka restaurant
The Kavka Inn at the foot of the magnificent ski jumping hill in Planica boasts a spectacular view and tasty local cuisine, which makes for a truly unforgettable experience.
Opening hours:
every day 09:00 - 17:00, closed on Monday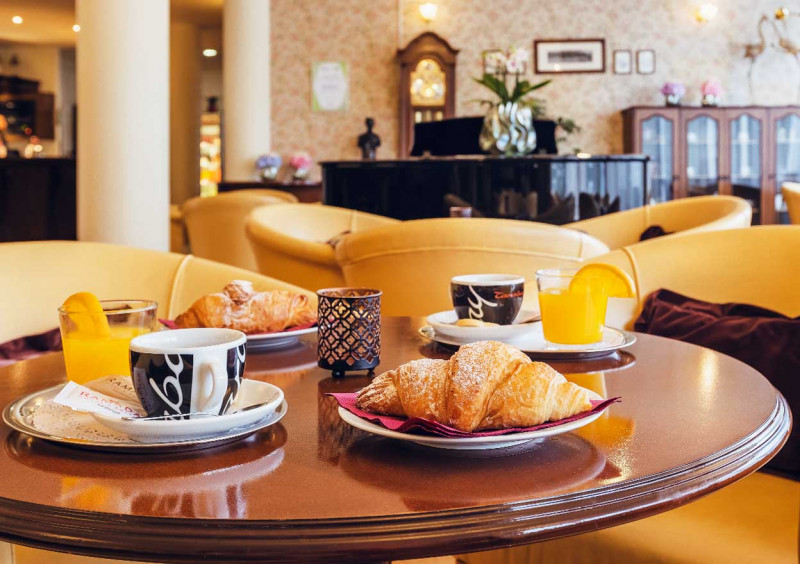 Prisank pâtisserie and café
The Icing on the Cake
Guests love coming to the Prisank Café to enjoy its peaceful ambience and pleasant interior, and to have a cup of good coffee and some sweet treats. Come and enjoy some sweet moments on your own or in good company.
Opening hours:
08:00 - 22:00