Wellbeing
Wellness, Pampering and Spa Treatments
Kranjska Gora is the perfect place to balance your body and mind. After an active day in nature, take some time just for yourself; go for a swim in the pools, relax in the saunas, have a massage or enjoy a spa treatment. Learn more about our services which cater both to adults who want to relax and kids looking for fun activities.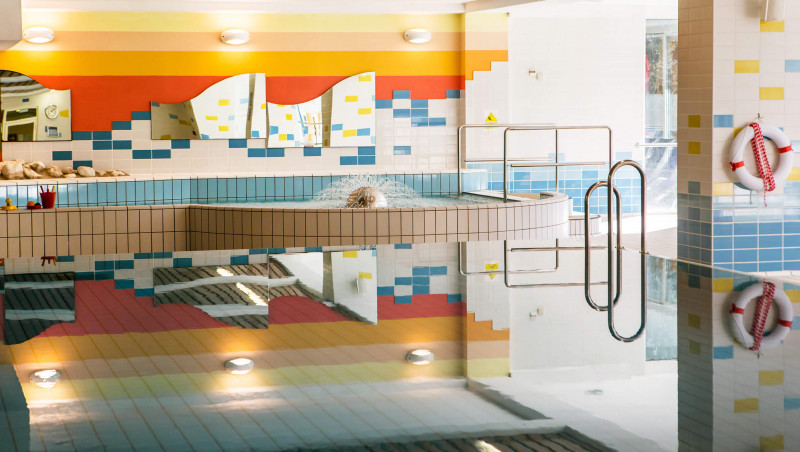 The Relaxation Centre at the Kompas Hotel
Balance Your Body and Mind
The Relaxation Centre at the Kompas Hotel is a wellness centre where you can regenerate and strengthen your immune system. You will feel invigorated after a swim in the pools where your kids can enjoy themselves too. The sunny terrace is perfect for sunbathing in nature. If you prefer a hotter environment, head to the Finnish or Turkish sauna. The Relaxation Centre also offers spa treatments that will help you restore balance in your body.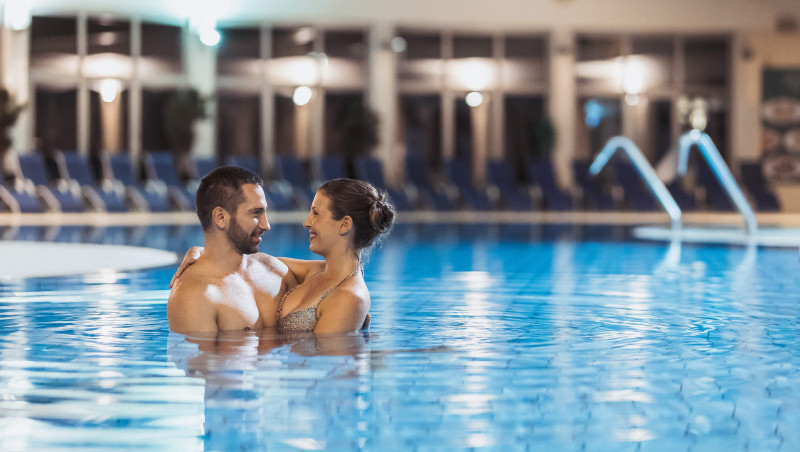 The Larix Wellness Centre
A Unique World of Relaxation
The Larix Wellness Centre at the Ramada Resort Kranjska Gora is an oasis of relaxation and peace. It has large warmed pools, massage pools and an area reserved for children. The world of saunas will entice anyone who loves heat, while the Vita Centre offers a wide selection of treatments and massages.