Exceptional Business Events
Meeting and Events at the Hit Alpinea Hotels
Business event planning has a long-standing tradition at the Hit Alpinea Hotels, where we regularly host numerous conferences, symposiums, expert meetings and educational workshops. Our modern conference halls and smaller conference rooms with modern technical equipment provide the perfect basis for professionally organised events.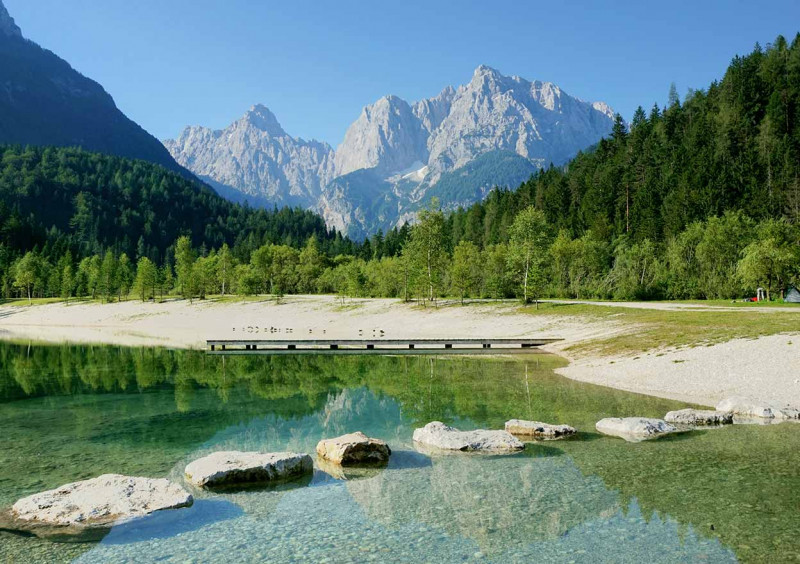 Business Meetings in an Idyllic Setting
Business event planning does not merely focus on business meetings; it also entails building honest interpersonal relationships and friendships. A stimulating environment that helps people bond therefore plays an important role. Kranjska Gora is a picturesque village at the edge of Triglav National Park with an unforgettable backdrop formed by the Julian Alps. Although famous as a ski centre, it is perfect all year round for many other sports activities and adrenalin adventures, or simply for enjoying some rest in great company. Plenty of peace and quiet allow our guests to instantly regenerate their body and rest their mind.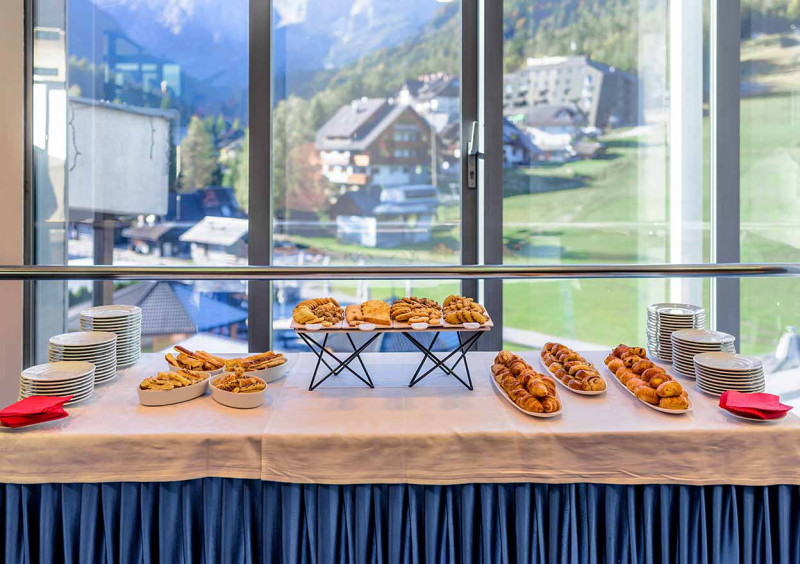 Culinary Services
We provide catering for all types of events both at our facilities and offsite. Our team of outstanding chefs and professional staff ensure that the menu as well as the presentation are flawless and of the highest standard. Apart from the hotel restaurants, there is also the option of two other restaurants, the Kavka Inn and Oštarija, were we cater formal and informal events as well as outdoor picnics. The Kavka Inn in Planica boasts a view of the jumping hill known as the "Giant", while Oštarija overlooks Vitranc's slope. Regardless of which restaurant you choose, you will be treated to unforgettable vistas along with superb cuisine. We also organise catering for outdoor events at your chosen outdoor location, for instance at lake Jasna or in Planica.
Certificates of Quality - Upholding the Highest Standards
We ensure that events are conducted safely while protecting the health of our guests.
1. Attendee management. A plan of guest movement, a record of attendee numbers and their personal information.
2. Social distancing. A distance of a minimum of 1.5 m is maintained between attendees (at seated events).
3. Attention to personal hygiene. A hand disinfectant is provided in all spaces to ensure personal hygiene.
4. Contact-free communication.
Guests have the option of e-communication and e-payments.
5. Disinfection of spaces. Spaces are frequently disinfected.
6. Disinfection of technical equipment. Technical equipment is frequently disinfected.
7. Room ventilation. Constant room ventilation with fresh air is ensured.
8. Contact-free catering. Catering without staff; food and beverages are provided in recycled single-use packaging.
9. Isolation room. A designated room for the isolation of infected guests.
10. Clear communication. Illustrated signs with clear instructions for the prevention of infections and maintenance of hygiene during the event.