Apartments with a View of Ski Slopes
A Getaway at the Foot of Mountains
The Vitranc Apartments give you all the freedom you need to enjoy the holiday at your own pace. Ideally located at the foot of the Vitranc mountain, the apartments boast stunning views of the nearby mountains that beckon visitors to come and enjoy all sorts of outdoor activities both in the winter and in the summer.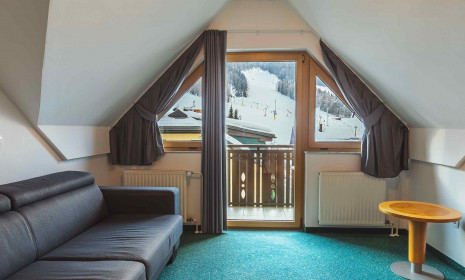 Apartments Close to the Ski Slopes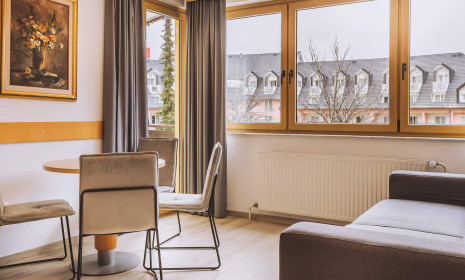 Spacious Apartments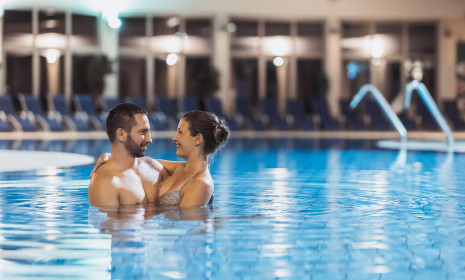 Swimming Pool Entrance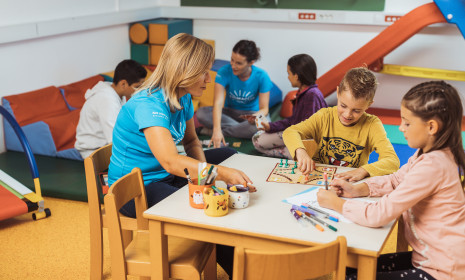 Animation for children
An Unbeatable Location
The Vitranc Apartments are a mere 50 metres away from the ski slopes, which makes them extremely popular with skiing enthusiasts. You can see what is going on on the ski slope even before you've had your first coffee of the day and then simply make your way there on foot. Vitranc is a perfect destination for an active holiday in the summer months too; in fact, there are countless options for active and adrenaline-filled adventures. The three-star apartments feature a kitchen, a dining room, a living room, a bathroom, a balcony and a bedroom with two or three beds; two extra beds can be added if needed. There is also Wi-Fi, cable TV, a microwave, a refrigerator and a telephone.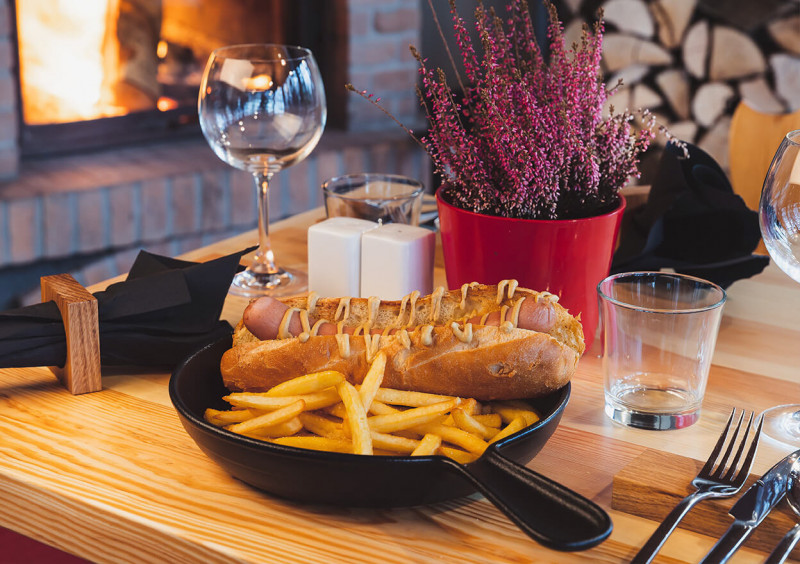 Cuisine
Anything You May Fancy
All Vitranc Apartments feature a kitchen where you are welcome to prepare your own meals. There are, however, grocery stores nearby, so you should have no problems finding your favourite ingredients and stocking the fridge with food and drinks. Whenever you don't feel like cooking, you can opt for half-board meals or choose from a number of other food and beverage options that are part of the Hit Alpinea Kranjska Gora chain.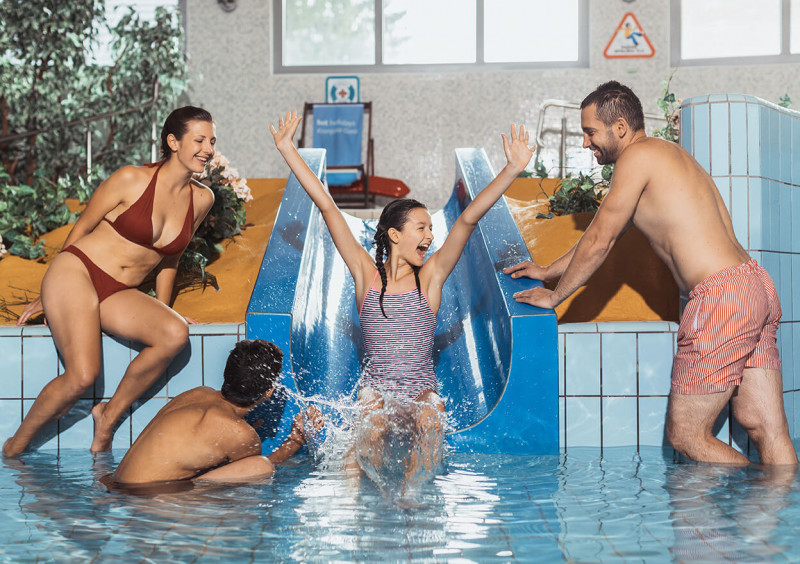 Wellness in a Spa
Total Relaxation
The Vitranc Apartments are located near other facilities of the Hit Alpinea Kranjska Gora chain, which makes it is easy to move from one facility to another and enjoy a variety of services. If you are in the mood for some spa fun, head to the Kompas Relaxation Centre at the Kompas Hotel or to the Larix Wellness Centre. There are swimming pools, saunas, beauty treatments, various massage options and much more to choose from. Your wellbeing is matters to us.