In the Midst of Untouched Whiteness
Ski Touring
The excitement of skiing down an untouched blanket of snow is indescribable. Ski touring is skiing in its most original form and gives you a feeling of boundless freedom. There are only mountains, snow, and you.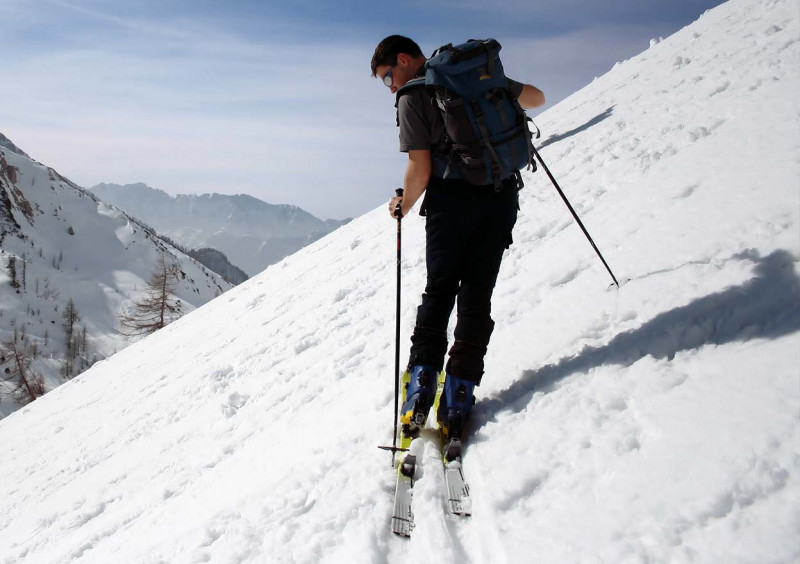 Adrenaline Experience on Snow
For Experienced Skiers
Ski touring on the untracked snowy expanses of the Julian Alps and the Karawanks has its special charm and can be tackled only by excellent and well-prepared skiers. The Upper Sava Valley is a ski touring paradise which offers friendly descents from rounded peaks as well as more demanding skiing from steep peaks and ridges. Experience the golden touring classics in the area: both peaks of Mojstrovka, Kotovo sedlo, Dovška Baba, skiing from under the rock face of Kriška stena, and from Kredarica to Krma. Remember – go ski touring only when well-prepared and with a great deal of responsibility and respect for the mountains.
Contact
TIC Kranjska Gora
Kolodvorska ulica 1c
4280 Kranjska Gora
Show on the Map