Adrenaline Sledding
Summer Sledding
Sledding may sound like a winter sport, but it's also a hugely fun experience in the summer. Sit comfortably on the sled and go down the slope of Vitranc. You will scream with excitement and enjoy the beautiful views.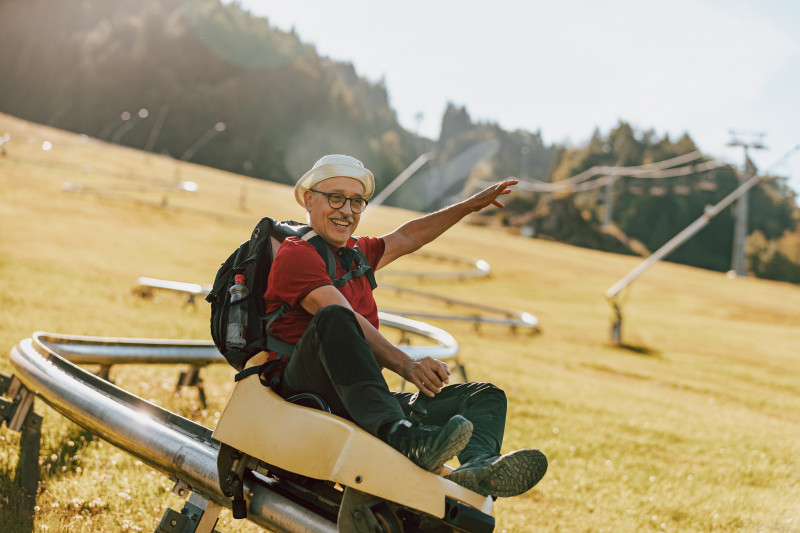 Furious Pehta Summer Toboggan
Wind in the Hair
Summer is a time of crazy adventures, but summer sledding is really something special. A visit to the Furious Pehta summer toboggan is an unforgettable experience for the whole family. Take the chairlift to the top of the hill, then ride down the 1500 m long toboggan track into the valley. In about five minutes you will drop 293 m in altitude and reach speeds of up to 40 km/h. We are sure you will forget about your worries and bad mood in an instant, while a smile will spread across your face. This is pure pleasure!
You can also walk along the Vitranc slope on a themed trail with seven stations, where you will learn about the history of the ski resort and the development of tourism. At the upper station of the Vitranc 1 chairlift, you can go through the orientation park and find literary heroes from the Kekec books.
Contact
TIC Kranjska Gora
Kolodvorska ulica 1c
4280 Kranjska Gora
Show on the Map