Refreshing Adventures
Water Sports
Water has always attracted people with its special power. The rivers Sava Dolinka and Soča invite you to enjoy sports activities in their clear waters, or to simply relax while looking at their beauty.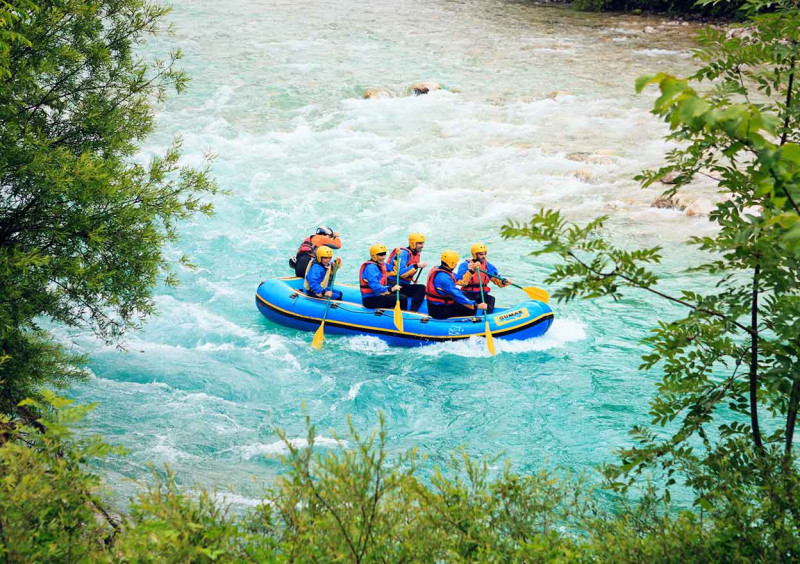 Active and Full of Adrenaline
The Beauty of Alpine Rivers
Are you ready for some adrenaline pumping water sports? Alpine rivers are perfect for it! The upper parts of the Sava river, which originates in Kranjska Gora, and the blue-green Soča are among the best naturally preserved rivers in the Alps. As such, they are popular destinations for kayakers and rafters. Rafting down a river is great fun for groups of friends and family. We organize it every day from April to October. Raise your heart rate while descending the rapids and pools of the crystal clear alpine rivers and let the incredible beauty deeply rejuvenate your soul.
Contact
TIC Kranjska Gora
Kolodvorska ulica 1c
4280 Kranjska Gora
Show on the Map