Feelings of Complete Freedom
Wind Tunnel
Fly like a bird and feel the freedom of moving in the air. Flying in the wind tunnel at the Planica Nordic Centre is a very special experience which you will remember forever. A unique and safe flying experience awaits you!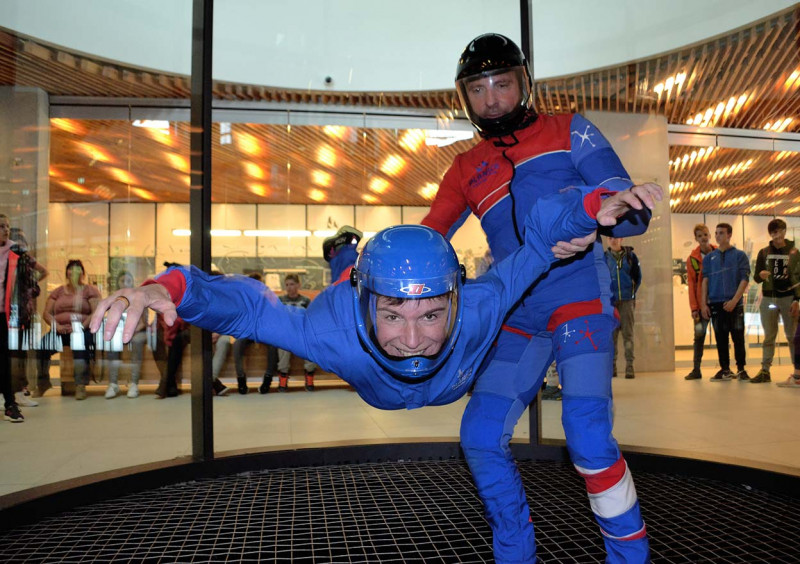 Free Flying
An Unforgettable Experience in the Air
You do not need any special knowledge to fly in the wind tunnel of the Planica Nordic Centre as you will be under the watchful eyes of professionally trained staff at all times. The whole wind tunnel experience takes about 45 minutes. At the beginning, the instructors explain the rules and the entire procedure for safe flying. You will receive all the necessary equipment (helmet, overalls, and earplugs) and enter the wind tunnel where you will fly 2 m above the ground, 3 times for a minute and a half.