The Icing on the Cake
Prisank Pâtisserie and Café
Guests love coming to the Prisank Café to enjoy its peaceful ambience and pleasant interior, and to have a cup of good coffee and some sweet treats. Come and enjoy some sweet moments on your own or in good company.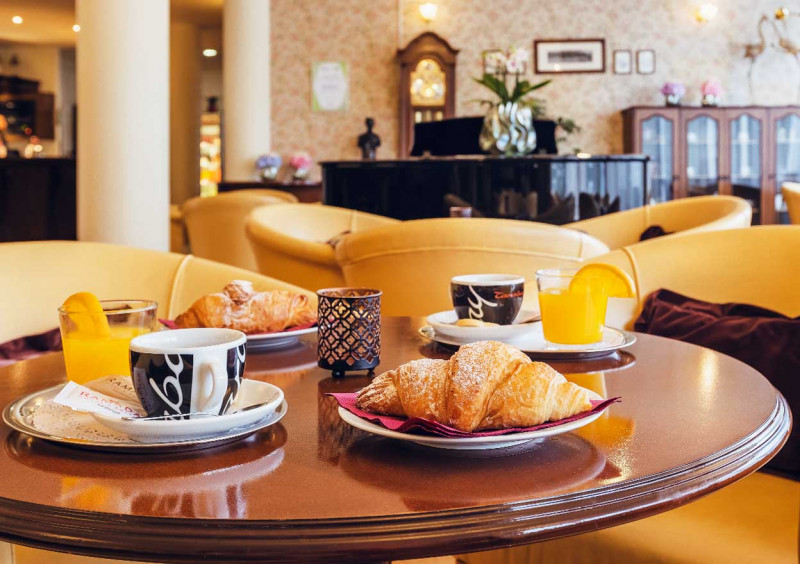 A Wide Variety of Sweet Treats
Sweet Adventures
The Prisank Café is a paradise for anyone that has a sweet tooth. The café's signature sweet treat is a cake called Sweet Juliet (Sladka Julija), a flourless chocolate-pistachio cake. But there are many other cakes to choose from: the Špikov Vrh cake, tiramisu, caramel crème brûlée, cinnamon-pear panna cotta, apple strudel, custard cream cake and many more. In addition to desserts, the café offers different types of coffee, premium teas and hot chocolates.
Where to Find Us
The Prisank Café is part of Ramada Hotel & Suites Kranjska Gora
Borovška c. 93
4280 Kranjska Gora
Opening times
8:00 - 22:00
Show on the Map