Unforgettable and Relaxed Gatherings
Fun for Groups
A group of friends, co-workers or complete strangers will feel great in each of our locations. When it is time to have fun, it is important to be in a place with a wonderful atmosphere, good music, delicious food, and drinks – and in pleasant company. We will take care of the first four, but the last one is on you.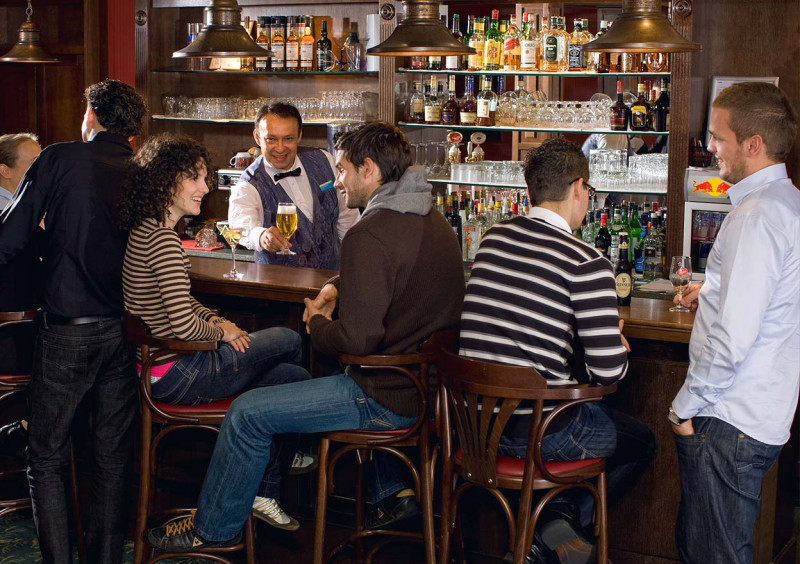 Pub Legende
Irish Style Bar
The Ramada Hotel & Suites Kranjska Gora has a bar in the style of an Irish pub. It has two rooms: in the larger, central room with the bar, there is also a dance floor and a stage, while the smaller room is more appropriate for refreshments. The pub has its own entrance for easy access for guests who are not staying at the hotel. We organize various types of events in the pub – from socializing over a drink to evenings with excellent cuisine and pleasant music.
Capacity
Number of seats: 90
The bar can accommodate: up to 130 people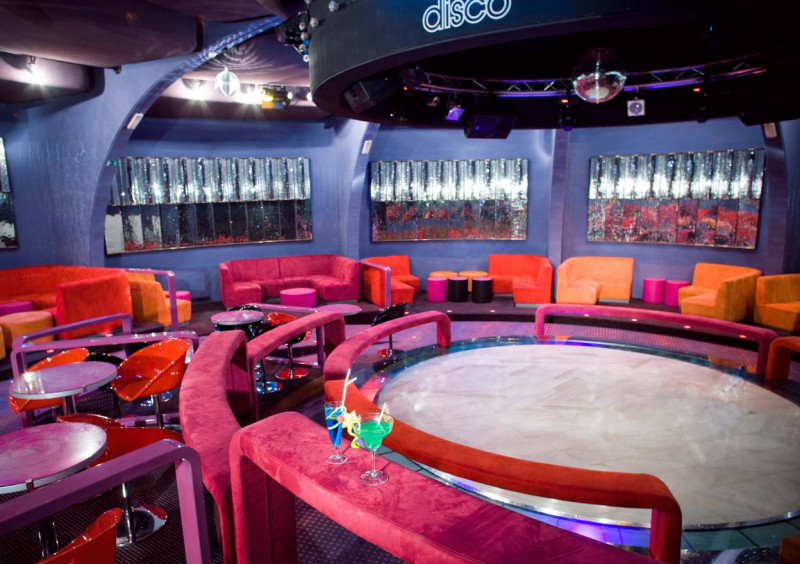 Disco Kompas
Dance Fever
Hotel Kompas has a disco where we can organize various themed parties for you. Do you already have an idea? Tell it to us, and we will be happy to help you organize an unforgettable party. The atmosphere will take you to the times of disco fever, and you will want to dance the night away with good music and great cocktails.
Capacity
Number of seats: 100
The bar can accommodate: 150 people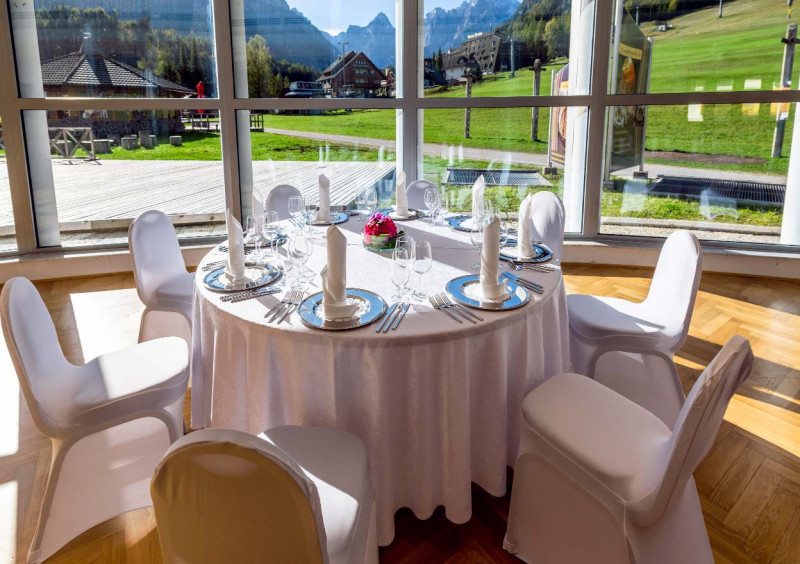 Conference Halls and Restaurants
Bigger Events
Do you need more space and would like to have a gala dinner before the party? Then choose one of our conference rooms or restaurants. Our tip: The Oval Hall with a beautiful view of the Julian Alps through a glass wall and its own exit to the terrace is the right choice when you want to combine dinner with mingling late into the night.