Picturesque Mountain Peaks
Hiking
Kranjska Gora is surrounded by the picturesque peaks of the Julian Alps and is a real paradise for hikers. Unspoiled nature invites you along its paths where you can discover new stunning views with every new step.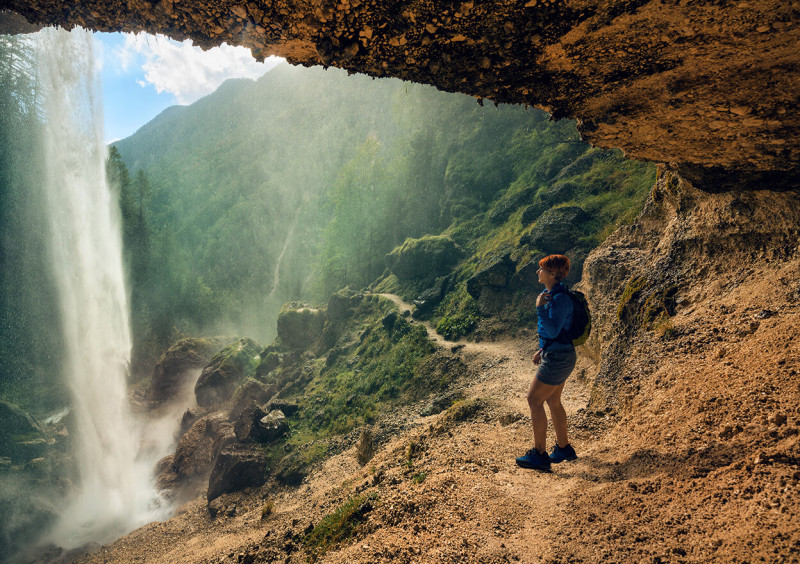 Trip Ideas
Exploring Nature
Put on your hiking boots and feel the path under your feet. Where to? There are countless trails, and they will all reward you with exceptional views. You can find ideas for a hike on this page, with our friendly colleagues at the reception, or in the tourist information centers in Kranjska Gora, Mojstrana and Rateče, where, in addition to good advice, you can also get a trail map of the Upper Sava Valley. Go higher, you will realize that the world is much more beautiful when you change perspective.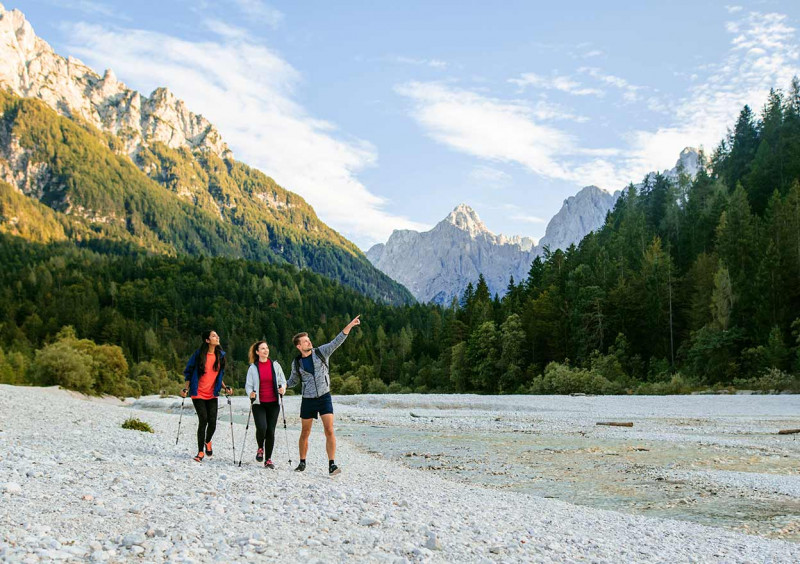 Alpe Adria Trail
Unforgettable Views
The Alpe-Adria Trail is a 750 km long-distance trail through three countries: Austria, Slovenia, and Italy. One of its 43 stages starts in Kranjska Gora and leads over the Vršič pass, the highest pass in the Julian Alps. The trail is exceptional due to the picturesque views of the northern walls of the highest mountain peaks and offers an unforgettable experience even for experienced hikers.
Stage 23: Kranjska Gora-Trenta
Difficulty: medium
Distance: 20.4 km
Duration: 8 hours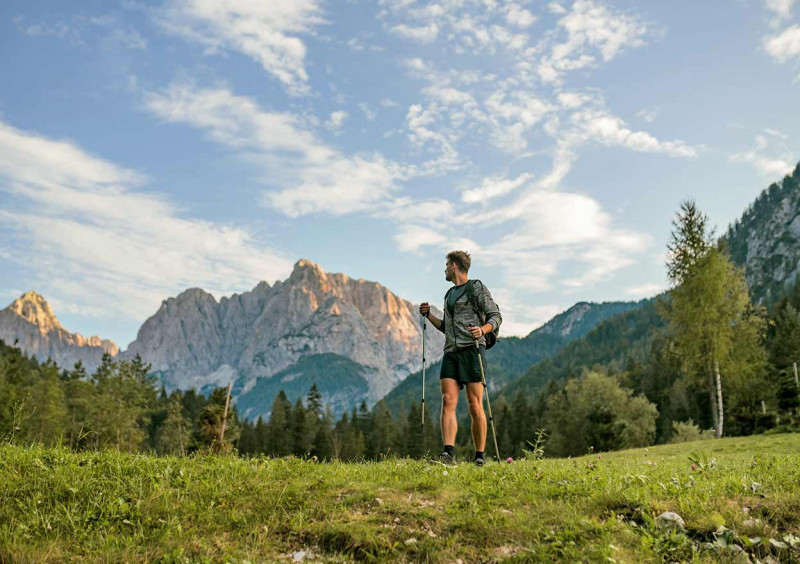 Juliana Trail
Beautiful Lowlands
Juliana Trail is a circular long-distance trail, 267 km long and divided into 16 daily stages of 18-25 km. The trail runs around the Julian Alps, through green forests and flowering meadows, along clear rivers, and past historic towns and picturesque alpine villages. It starts in Kranjska Gora and runs mostly through the lowlands, and is therefore also suitable for families.
Difficulty: easy
Distance: 267 km
Duration: 84 hours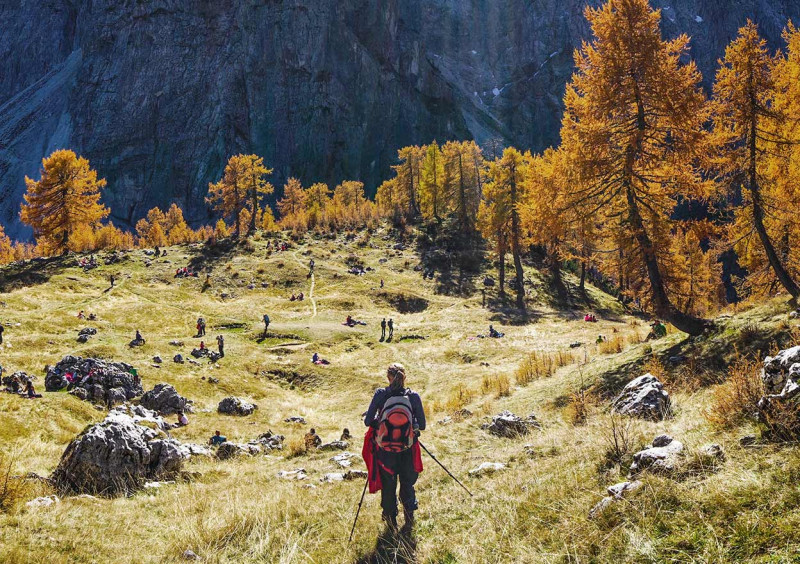 The Way of St. James
Retreating inwards
The Way of St. James is one of the pilgrimage routes known as El Camino de Santiago. It is divided into four branches, taking place mostly in Slovenia, but also in Croatia, Hungary, and Italy. Near Kranjska Gora, the route runs from Zgornja Radovna to Mojstrana onwards towards Kranjska Gora and Rateče. It is marked with yellow shells and yellow directional arrows.
The Upper Carniola Way
Difficulty: medium
Distance: 143 km
Contact
TIC Kranjska Gora
Kolodvorska ulica 1c
4280 Kranjska Gora
Show on the Map