Wonderful World of Mountains
Climbing
Climb the high peaks to see the most beautiful views of stunning mountains and valleys. Reaching the highest peaks can be a special experience with a great deal of climbing adrenaline. Choose your route to the top and you will be richly rewarded with nature's unique beauty.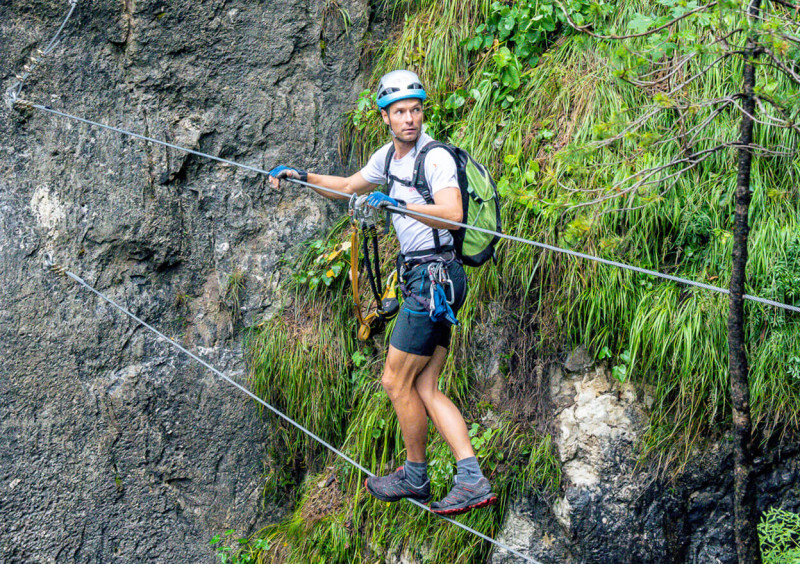 Via Ferratas
Joys in the Rocky World
Ferratas are protected natural climbing routes and a real climbing paradise. Two ferratas, Hvadnik and Jerm´n, lead through the wild gorge in Gozd Martuljek. The first one is special due to its unique location above the Hvadnik stream and its open views of the Martuljek group, while the second one is the most technically demanding ferrata in the vicinity of Kranjska Gora. Above the village of Mojstrana there are two attractive ferratas of different complexity, which promise a memorable introduction to the stone mountain walls and beautiful views of the Julian Alps and the Karawanks. One of them is suitable also for beginners. Climbing challenges should be tackled only with the right climbing equipment and a helmet.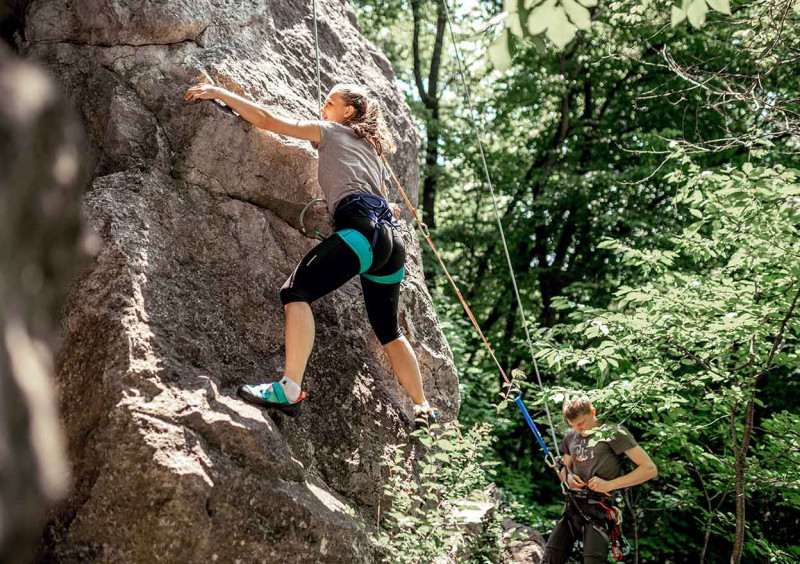 Rock Climbing
Beauty and Silence of the Rocks
There are several well-maintained rock climbing sites in the area, including the one suitable for beginners and climbing schools. Most of them can be found in the vicinity of Mojstrana and Dovje where you can tackle routes of various difficulties. There is also an artificial climbing wall in Gozd Martuljek.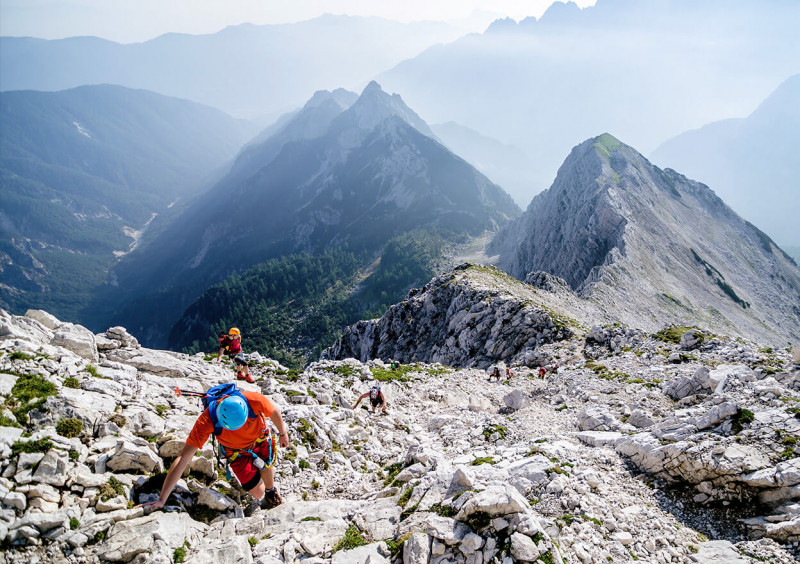 Mountaineering
To the Highest Peaks for Views
The history of Slovenian, but also world mountaineering, has been written in the incredible and magical walls of the Julian Alps. The stunning views from the highest peaks are reserved only for the chosen ones. Rocky peaks dramatically rise above the surrounding valleys of Kranjska Gora and beckon experienced climbers to their breathtaking walls. The most prominent among them is the Triglav northern wall. Mountaineering has a long tradition in our country, and our climbers, known for their boldness and courage, have proven their skills with ascents in the Himalayas and elsewhere.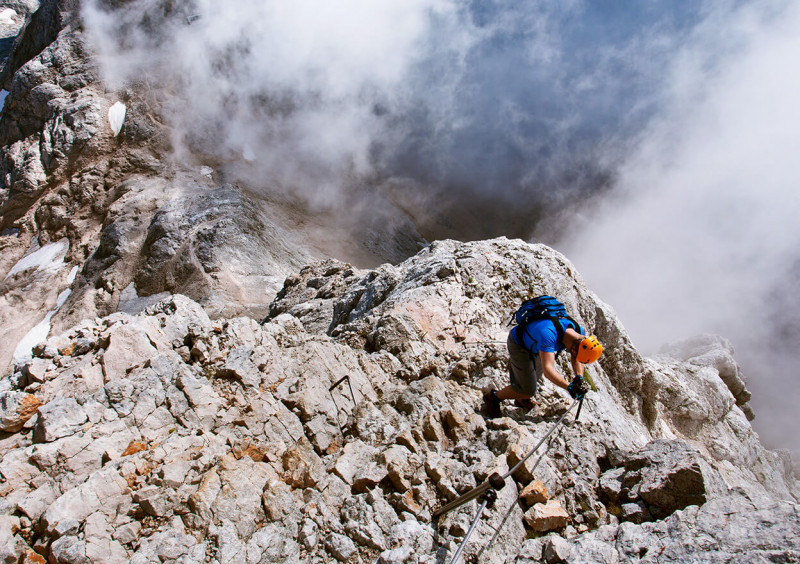 Safe and Mindful
Level-Headed in the Mountains
We recommend climbing the mountain walls in the good company of an experienced guide. Everyone is, naturally, responsible for their own safety. The conditions in the mountains are unpredictable and should not be underestimated, so we emphasize careful preparation and appropriate equipment as an important initial part of ascents.
Contact
TIC Kranjska Gora
Kolodvorska ulica 1c
4280 Kranjska Gora