Zigzagging down the White Slopes
Skiing in Kranjska Gora
Alpine skiing is the essence of Kranjska Gora. It is the founding tradition of the place and its central winter activity which we look forward to every year. Excellently prepared pistes are famous for hosting international competitions, while they also enable quality skiing for beginners.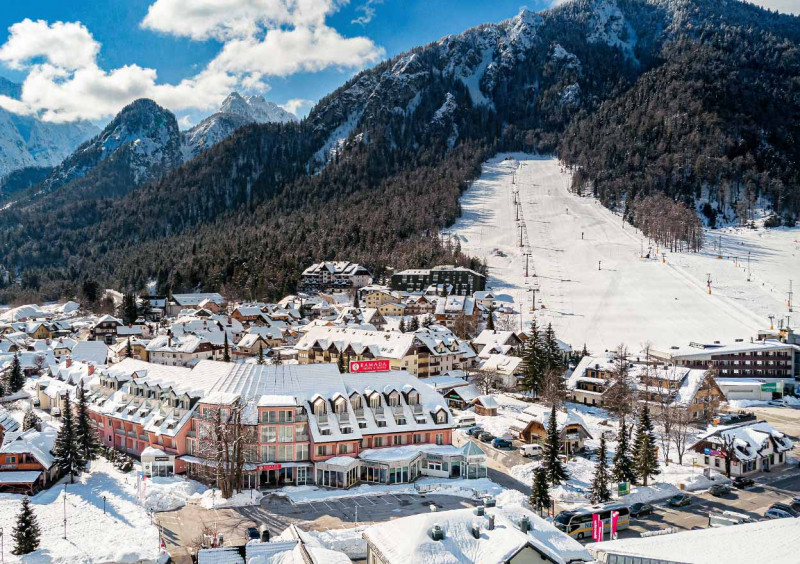 Great Location
Skiing at Your Doorstep
The ski slopes are only a few steps away from our hotels, so you can jump to the white slopes straight out of bed, so to speak. A special feature of skiing in Kranjska Gora is the variety of pistes which offer quality skiing for both beginners and top skiers, while welcoming snowboarders as well. Our experienced instructors in skiing kindergarten will quickly prepare your children for independent zigzagging with the help of a children's skiing conveyor belt and various animation obstacles. When you become fatigued from all the excitement, you can relax on the Snow Beach and soak up the winter sun.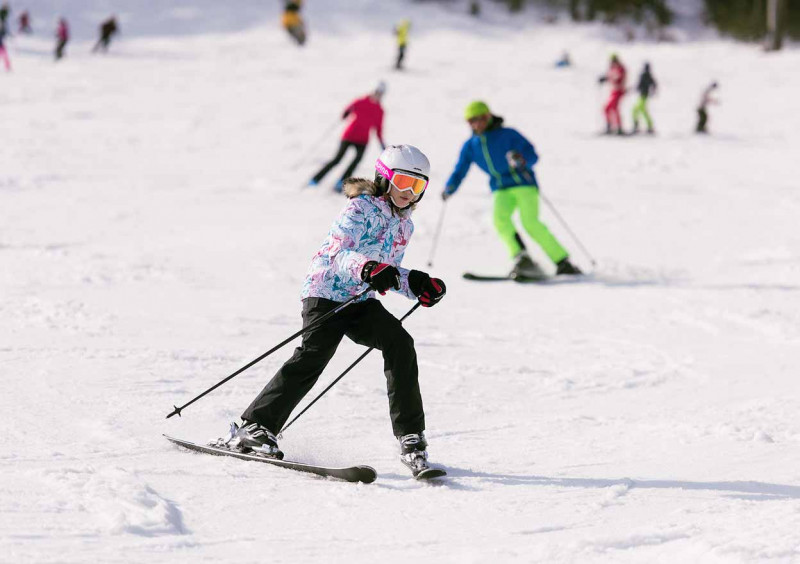 Ski School
Opportunity for Everyone
Anyone can learn how to ski. Our friendly and encouraging instructors will quickly instil confidence in younger and older beginners so that they will quickly progress up the difficulty scale of skiing terrains. With a little perseverance, courage and joy, a new Olympic champion may be born in one of our courses.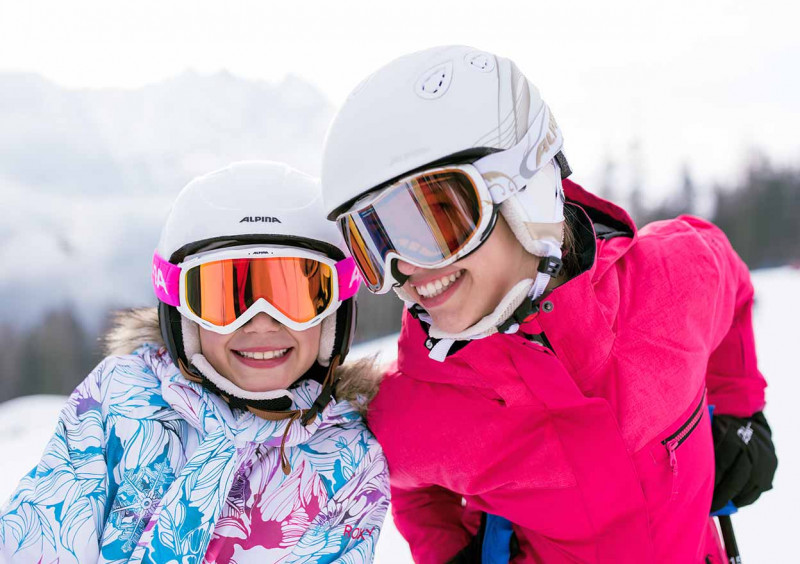 Equipment Rental
For All Desires
You don't need to have all the necessary equipment to enjoy the ski slopes. You can rent it at Intersport Bernik. There they will give you professional advice and provide you with everything you need for unforgettable and safe skiing. You can easily find their branches at the foot of the ski pistes. Guests of Hit Alpinea hotels have a 10% discount on their services.
Map of Ski Pistes
Which ski piste is your favourite? It is easy to choose the one which suits you the most, if you look at the map of all ski pistes. The entire slope of Vitranc, from Kranjska Gora to Planica, is intertwined with ski pistes of various levels of difficulty. The ski slope is connected with a system of 5 chairlifts and 13 ski lifts at an altitude from 800 m to 1215 m.
Contact
Ski passes can be purchased at the hotel reception.
Ski Kranjska Gora
Borovška cesta 103A
4280 Kranjska Gora
Show on the Map