Climbing Frozen Waterfalls
Climb the high peaks to see the most beautiful views of stunning mountains and valleys. Reaching the highest peaks can be a special experience with a great deal of climbing adrenaline. Choose your route to the top and you will be richly rewarded with nature's unique beauty.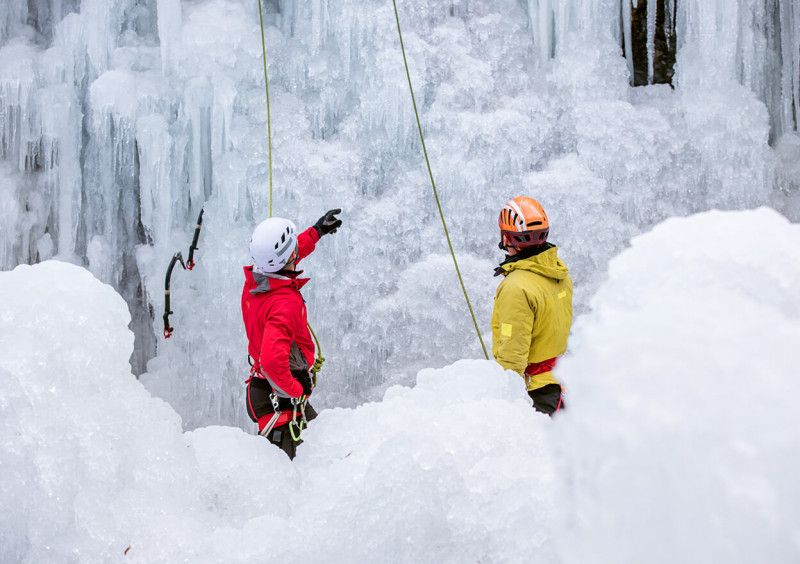 Climbing Frozen Waterfalls
Mountaineering Dessert
Ice climbing on sharp crampon points is a special kind of pleasure which is recommended mostly for experienced alpinists. Climbing up Lucifer is a unique experience which is, naturally, not a part of descent into hell. Lucifer is namely a famous frozen waterfall in Martuljek, a Slovenian classic of ice climbing. We also recommend conquering the frozen waterfalls below Prisank and in Tamar. If you are ice climbing for the first time, do it with a guide who will help you take your first climbing steps on an artificial ice climbing wall in the Mlačca gorge in Mojstrana.
Contact
TIC Kranjska Gora
Kolodvorska ulica 1c
4280 Kranjska Gora
Show on the Map